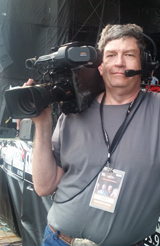 John Phillips – Chief Technology Officer | Production Director
John's career has spanned an incredible five decades in the broadcasting industry in Canada and is an award – winning producer, technical director and videographer.  While his first love is directing, he has worked in all technical and non-technical facets of production.
John has worked on national and international productions for broadcasters world-wide primarily in sports, entertainment and news.  Some of his credits include Olympic and Commonwealth Games broadcasts, national music awards broadcasts and international sports championships for broadcasters like Olympic Broadcast Services (OBS), ABC, CBS, NBC, ARD1 – Germany, CBC, CTV, FOX, ESPN and TSN.
Currently John works as a freelance director and technical director for NHL hockey broadcasts for visiting US broadcasters in Canada and is the director for Canadian broadcasts of Washington Capitals hockey for Comcast/NBC.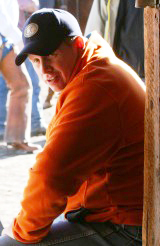 Dean Langille – Chief Executive Officer | Production Producer
At some point in his 30 year career, Dean has done every conceivable job behind the camera, but his strongest asset to iLink Media Group is as an award winning Producer.
Dean has written, produced and directed award-winning productions for CTV, Global, CBC, APTN and CHUM…  and highlights in the past couple years with iLink include the "Road to The CFR" series, the AMPIA nominated Championship Sunday of the Canadian Finals Rodeo which aired nationally on Sportsnet, and Technical Producer responsibilities with Freshwater Creative's Sinopec Live Wellsite Disaster Simulation that was webcast to China.  Dean also enjoys getting behind the camera and has worked as a sideline hand-held cameraman for both the Calgary Stampeders and the Canadian Finals Rodeo in-house production teams.
His expertise as a Writer/ Producer ensures that iLink Media Group's clients will enjoy their experience, and leave with a product that not only meets, but exceeds their expectations, on time and on budget.